5 Sublimation Items to Make and Sell During Autumn 2022
You can't help but love autumn! Hot nights turn into brisk, cool evenings, and leaves turn into brilliant shades of orange and yellow as they begin to fall. Everything starts to change, and the weather isn't the only thing that shifts during this time. Autumn is also the time when customer buying habits start to shift. Customers begin searching for keywords like "pumpkin" and "Halloween." With visions of holidays and holiday get-togethers, customers are suddenly ready to buy fall items to get them into the spirit of the season. Whether you are looking for new products to offer your customers or want to make a few things for yourself, here are five of our favorite sublimation items to make for fall.
1. Stainless Steel Camp Mugs
Get ready for some amazing evenings in front a fire pit! You don't have to go camping to enjoy some time outdoors. Whether you just finished pitching a tent in the middle of nowhere or are enjoying a bonfire in your back yard, a steaming cup of hot cider is the perfect addition to any cool fall evening.
Personalized stainless steel camp mugs are the perfect item to enjoy your toasty beverages in, and there are several different styles to choose from such as the 11 oz. white matte stainless steel mug and the 10 oz. glossy stainless steel mug with wire handle. With sublimation, you can decorate them with anything your imagination can come up with. Camp mugs provide the durability needed for outside use and are the perfect fun item to create to get you in a festive fall mood!
2. Serving Trays
Home décor with fall sayings and designs are always a hit, but why not create something that can also serve a functional use? Use an inspirational fall saying with fun fall artwork to sublimate on a large serving tray. They are the perfect complement to your kitchen as well as your customers' and will come in handy when serving those cups of hot cider at your fall bonfire! It is also a great opportunity to create a bundle to offer your customers. Consider selling a serving tray with matching ceramic or camp mugs, and you have an amazing opportunity to bring in additional revenue while also offering your customers a unique product!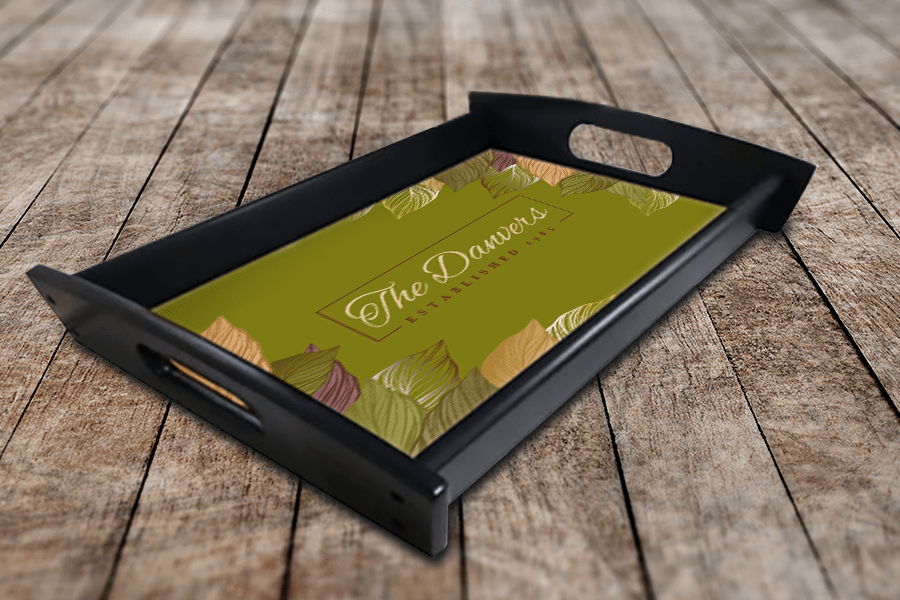 3. Blankets
Creating a warm cozy home atmosphere is a must during the fall season, and big, soft personalized blankets are a great home décor item to offer your customers. Large blankets like the 50" x 60" Sherpa sublimation throw blanket not only offer a level of comfort and coziness, but they can be decorated to become a functional piece of home décor. Add a family name, photos of loved ones, or fall sports teams to make it a one-of-a-kind item this fall.
4. Coasters
Another home décor item to add to the cozy atmosphere of the home is personalized coasters. Curling up under that large soft blanket with a cup of hot cocoa is a recipe for a perfect evening. But don't forget you are going to have to set that hot cup down occasionally. and coasters not only solve that problem but also can be a perfect addition to your home. Coasters are a great addition to your own home, but they also make perfect gifts for family and friends. Adding a personalized little message on the coaster makes a very touching gift. You can be sure that gift will be treasured year after year.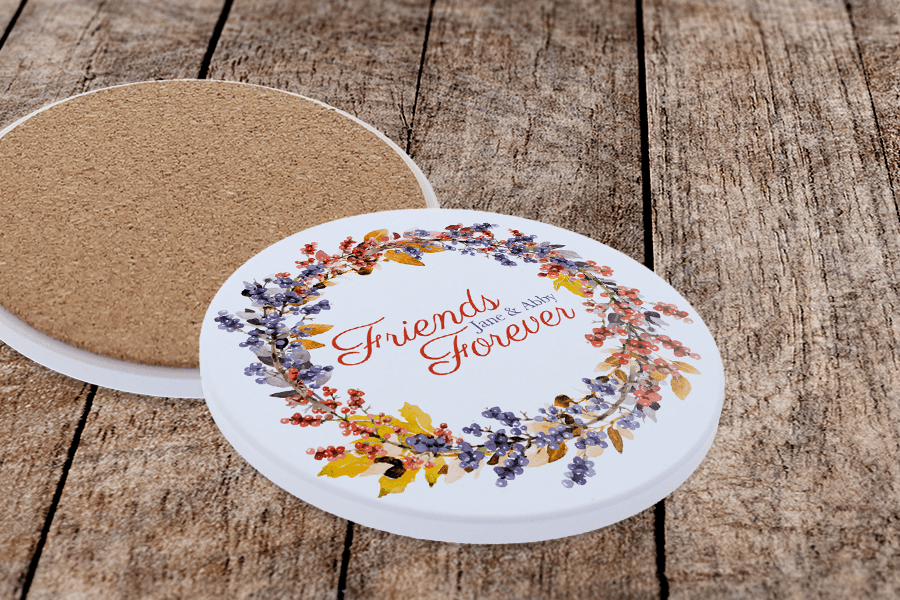 5. Doormats
The wonderful thing about fall is you are not limited to keeping decorations indoors. Even if the weather is a bit chilly outside, outdoor decorations such as custom sublimated doormats are still perfectly on trend to create a welcoming atmosphere for your home.  Nothing says "welcome to my home" like an actual welcome mat. Create the feel of fall before anyone even enters your home with phrases such as "Hello Fall," "Hey Pumpkin," and "Boo y'all". You are guaranteed a smile before you even open the front door to greet your guest. You can't go wrong with personalized doormats to offer your customers.
The last couple of years might be some of the strangest years that we have ever experienced, but it has shown us what is truly important – home and the family we have in that home. This year's fall trends center around those you love and creating that perfect cozy atmosphere to share with the family and friends you treasure most, and we hope you take away some inspiration from this blog.
Credit : Source link